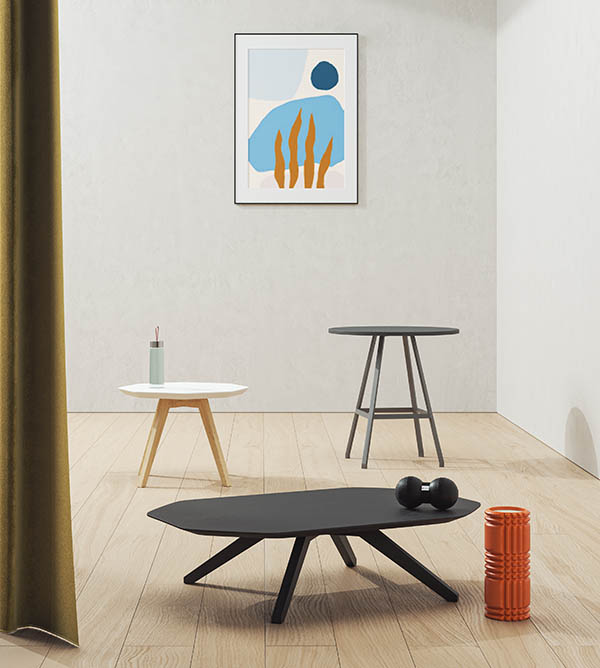 X is a wide multifaceted collection in constant evolution. Designed by Mario Mazzer from a X-shaped sign that recurs in the design, it stands out for the quality of its materials. The collection includes the Y armchair, with its soft and collected lines, and the X Big armchair , with a wooden base for home and contract use or swivelling base with stars for the office; the two or three-seater sofa; tables and coffee table of different heights with a wooden frame and lacquered top or enteirely made of wood.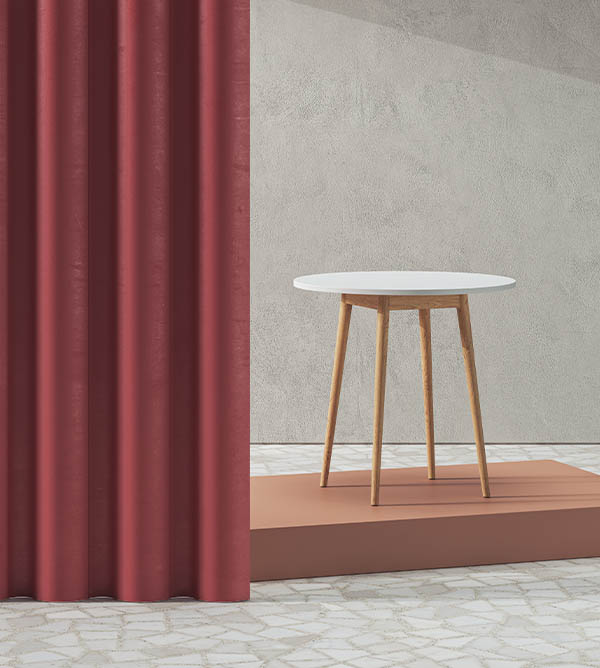 Virna is a table collection designed by Mario Mazzer. The frame is made of beech wood, with slightly thinner conical legs at the end. With its simple shapes and harmonious proportions, Virna fits into any environment.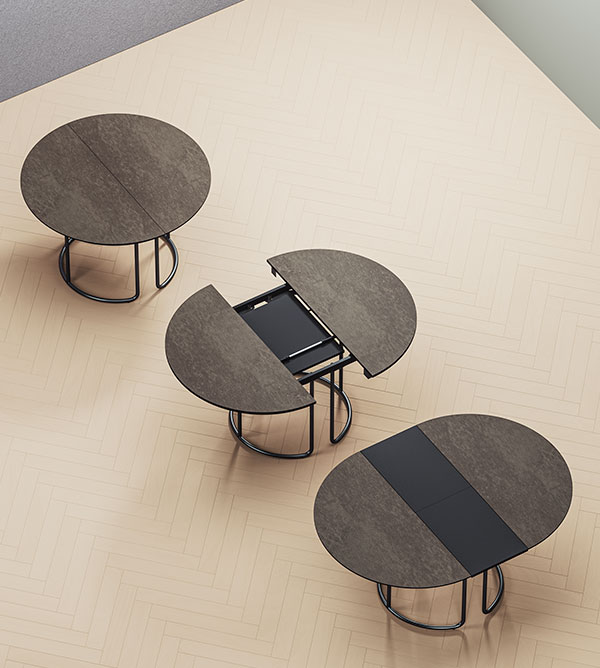 The Scala collection is a tribute to Milan, a city of culture and history, fashion and design capital.
The new extendable table completes a collection characterised by generous shapes and envelping lines inspired by tailoring with an haute-couture effect. The tops are supported by a light metal frame, also echoed in the base of the coffee tables that complete the proposal.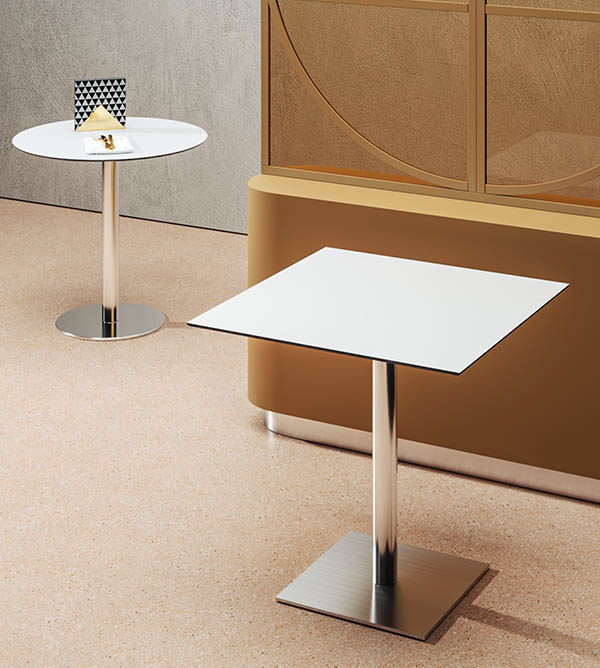 A simple and modern indoor table,
Priscilla is characterised
by essential lines and practicality.
The central stem, available
with a round or square base,
is in polished or satin stainless steel. The top is available
in different sizes and
materials.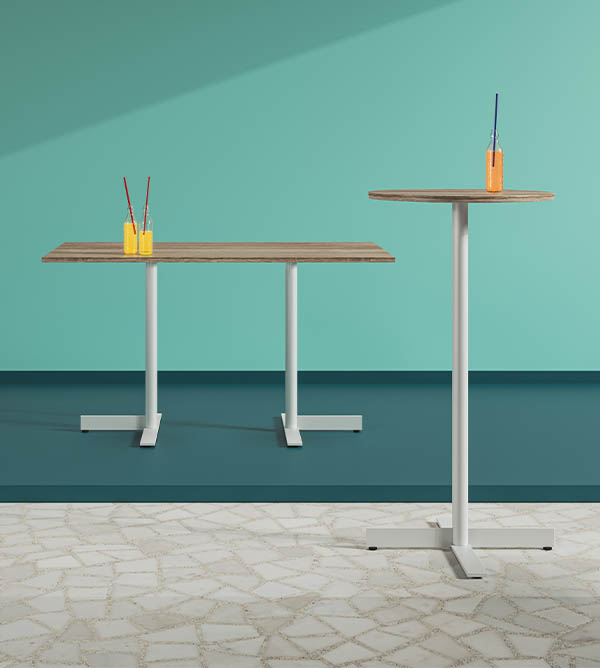 People is a transversal table,
characterised by a 4-star steel base
with feet for adjusting flatness
and a top
that can be customised in shape
and finish. Its strong point
is semplicity, that makes it suitable
for different contexts,
from the domestic to the public ones.
The table is available in 3 heights,
with folding top, too.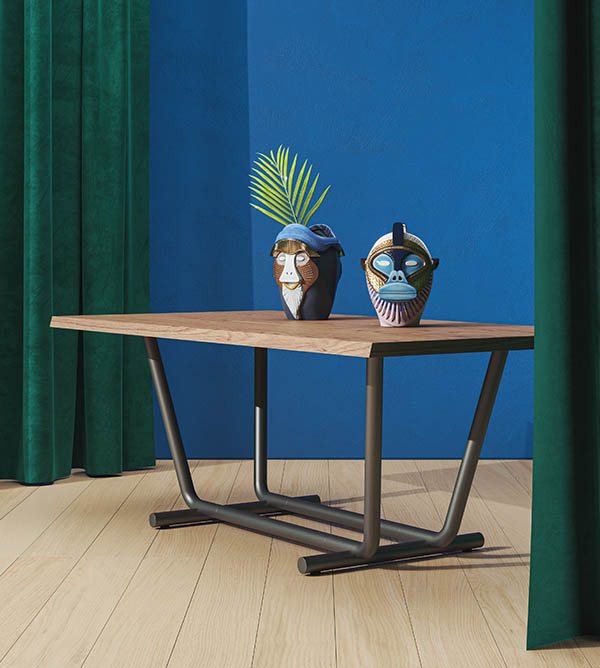 Paloalto is a table that combines Alma's roots to an idea of
contemporary design. The frame is made by two bent tubes,
joint to the ground by two steel feet,
which support the wooden top in natural or dark oak finish.
Available in two heights, it can be used as a convivial table or in a more
informal and dynamic setting. The verison with heat-treated pinewood top is also suitable for outdoor use.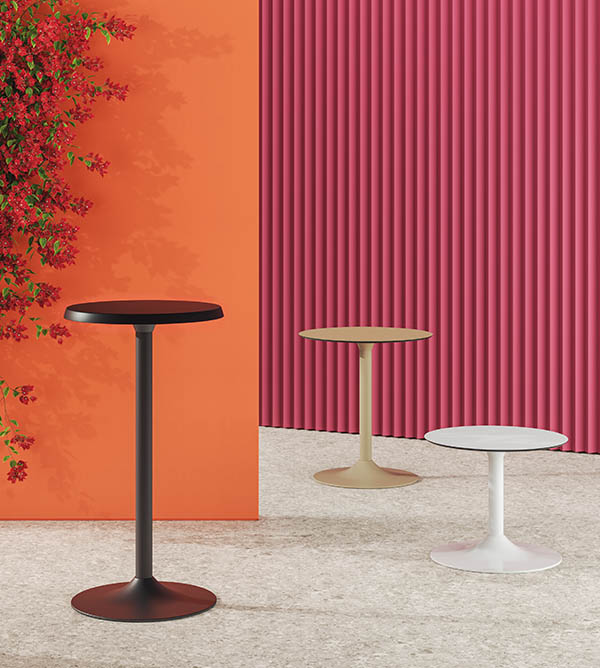 An indoor or outdoor cocktail table, Mojito is characterised
by essential lines and practicality.
The central stem, with a round base, is in painted aluminium, while the round and square tops are available in HPL or resin.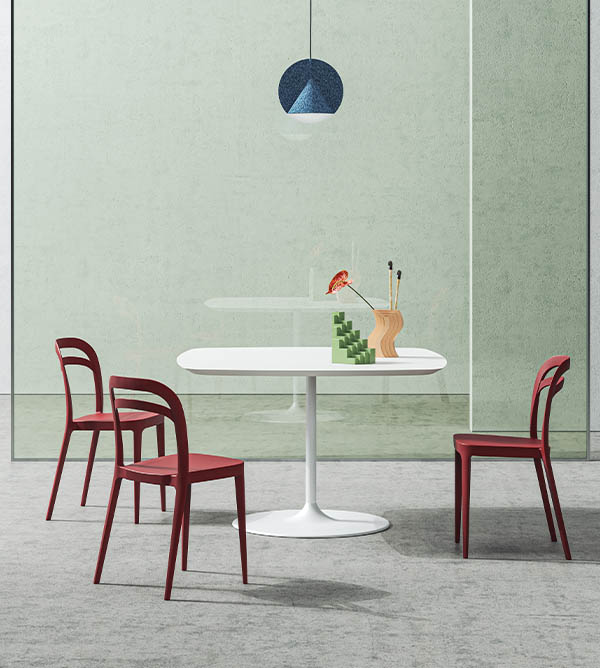 Vintage inspiration, contemporary design.
Malèna is a steel table charcterised by a single or double base with a conical profile, whose shape is obtained with special turning processes. There are several version of the top, with a 45° bevelled profile.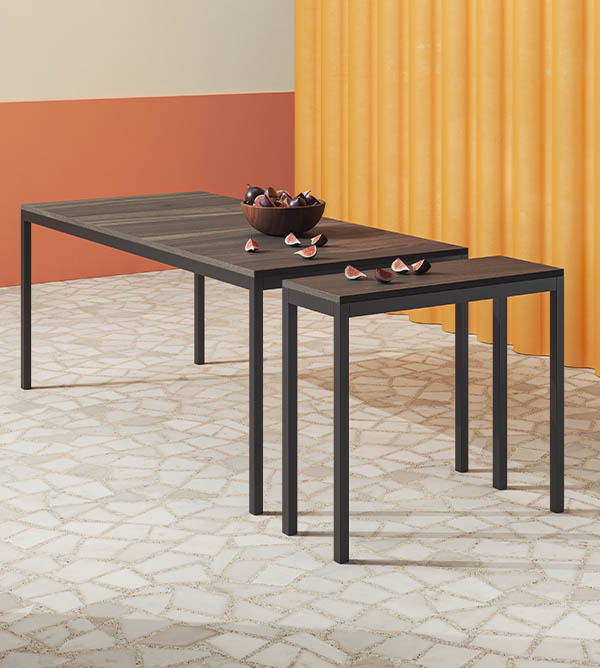 Edward's versatility lies in its semplicity.
A passe-partout table that can be interpreted in different context depending on the finishes chosen for the top and the steel frame, from a restaurant to a living room, from a company canteen to a library.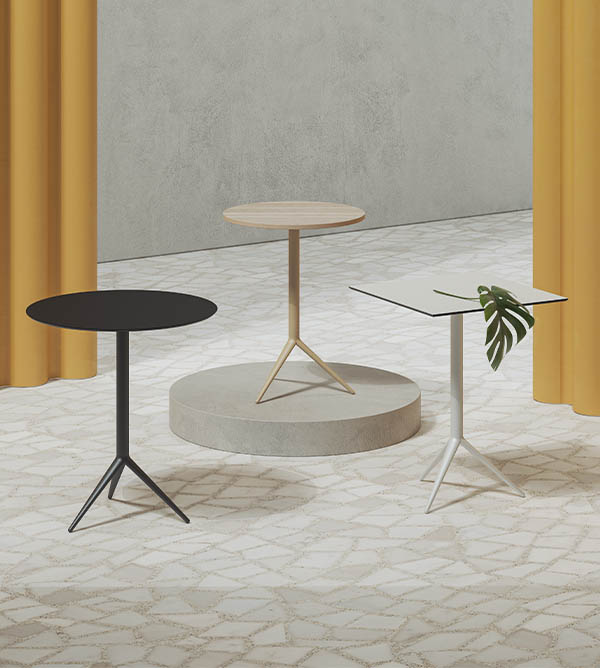 Ciak is a table with a 3-star aluminum base and round or square tilting top, available in a fixed version too.
Available in a range of bright and lively colours, light and functional, it can be used both indoor and outdoor. Quick to open and close, easy to move and to store, Ciak is especially appreciated in contract contexts, but it is also functional in domestic and work spaces.