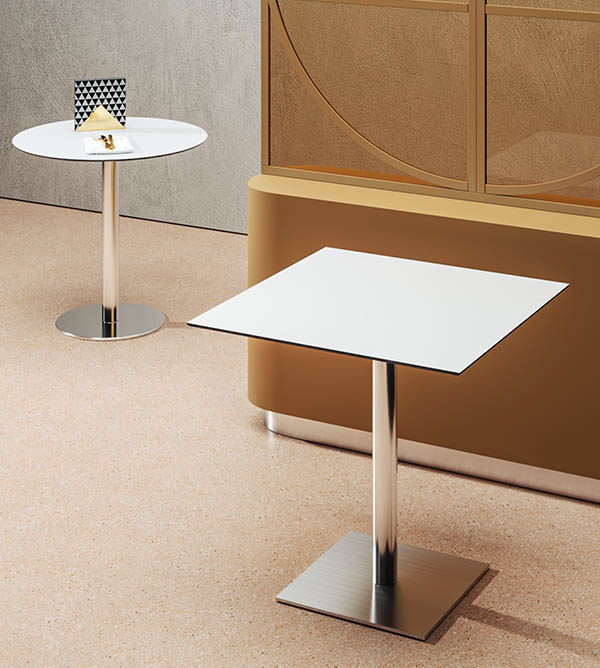 A simple and modern indoor table,
Priscilla is characterised
by essential lines and practicality.
The central stem, available
with a round or square base,
is in polished or satin stainless steel. The top is available
in different sizes and
materials.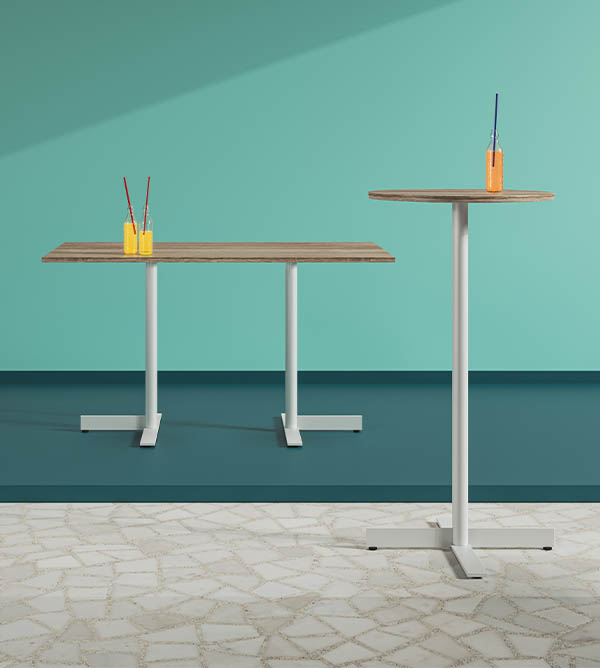 People is a transversal table,
characterised by a 4-star steel base
with feet for adjusting flatness
and a top
that can be customised in shape
and finish. Its strong point
is semplicity, that makes it suitable
for different contexts,
from the domestic to the public ones.
The table is available in 3 heights,
with folding top, too.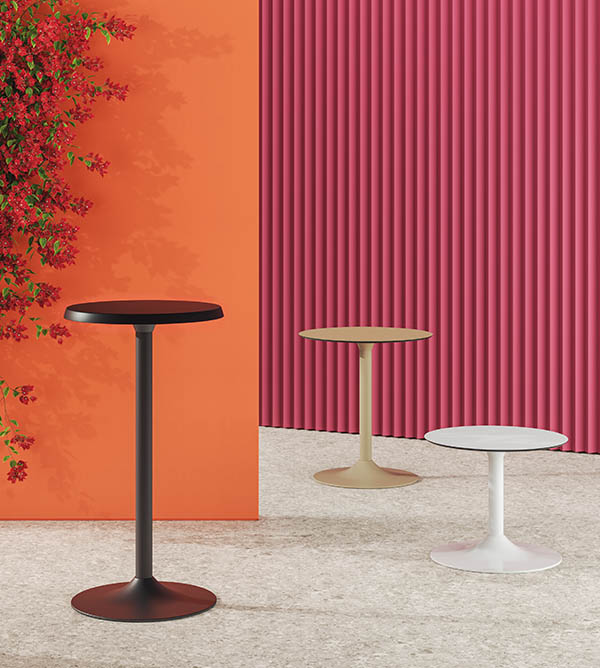 An indoor or outdoor cocktail table, Mojito is characterised
by essential lines and practicality.
The central stem, with a round base, is in painted aluminium, while the round and square tops are available in HPL or resin.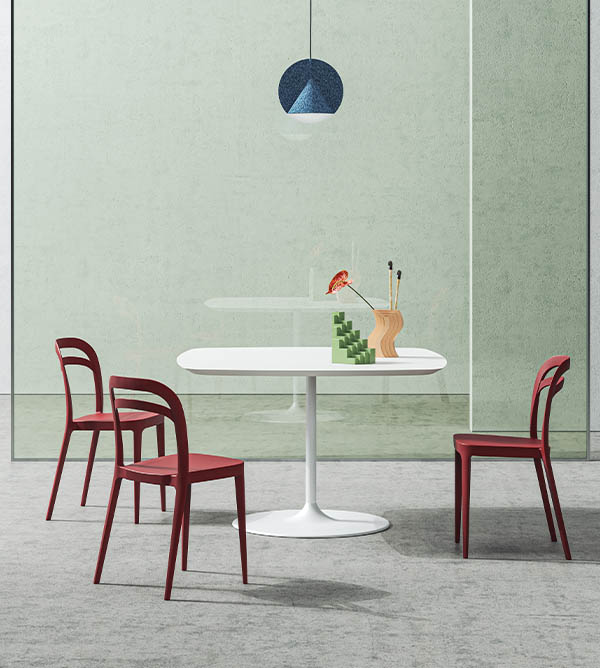 Vintage inspiration, contemporary design.
Malèna is a steel table charcterised by a single or double base with a conical profile, whose shape is obtained with special turning processes. There are several version of the top, with a 45° bevelled profile.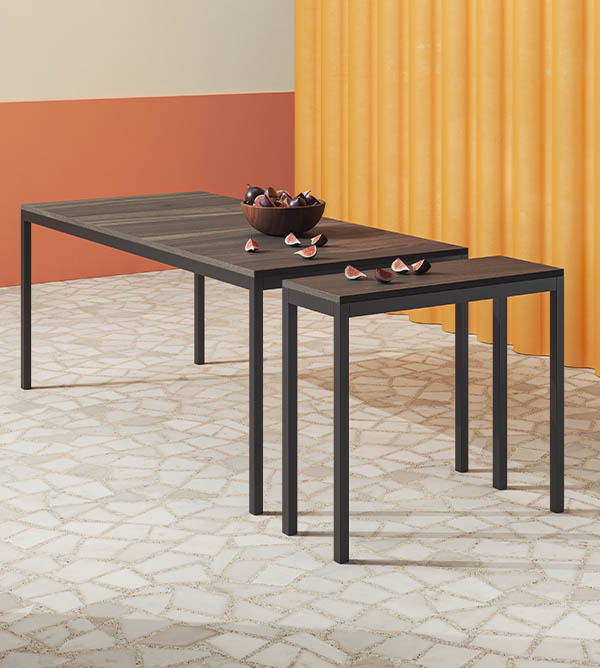 Edward's versatility lies in its semplicity.
A passe-partout table that can be interpreted in different context depending on the finishes chosen for the top and the steel frame, from a restaurant to a living room, from a company canteen to a library.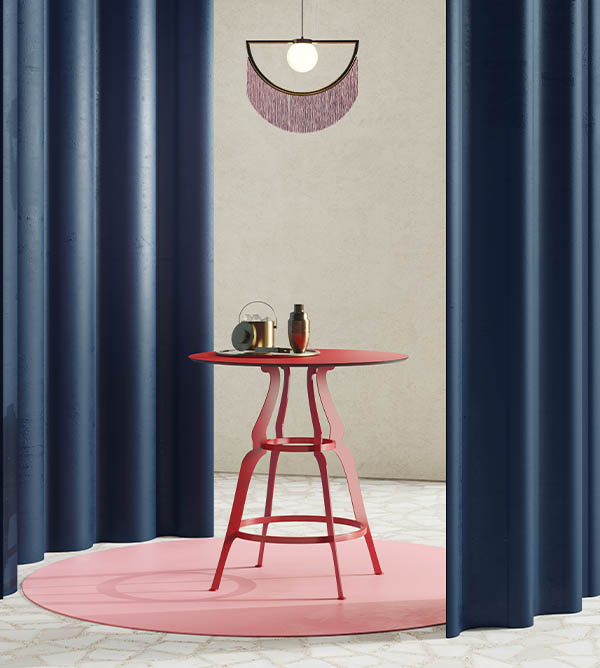 Bistrò is a painted steel table with sinuous lines inspired by the early 20th century design, it evokes French cafés in its name. It is precisely in the horeca spaces that it fits in, both indoor and outdoor. Bistrò is available with a round or square top, with three or four legs.