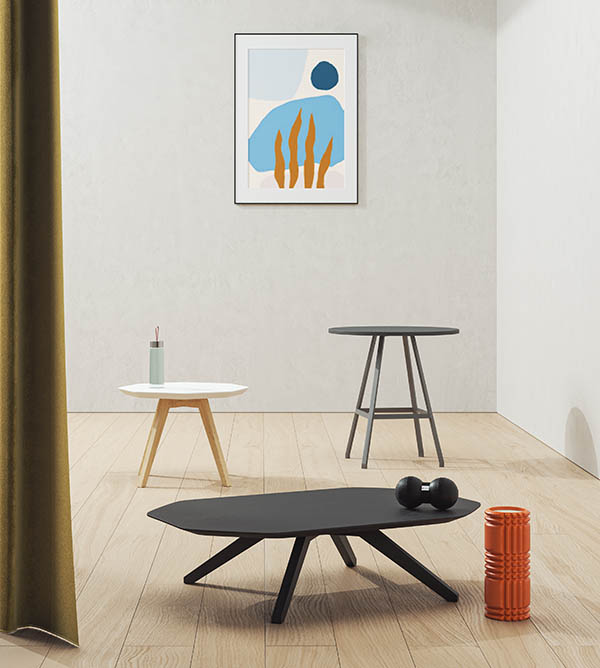 X is a wide multifaceted collection in constant evolution. Designed by Mario Mazzer from a X-shaped sign that recurs in the design, it stands out for the quality of its materials. The collection includes the Y armchair, with its soft and collected lines, and the X Big armchair , with a wooden base for home and contract use or swivelling base with stars for the office; the two or three-seater sofa; tables and coffee table of different heights with a wooden frame and lacquered top or enteirely made of wood.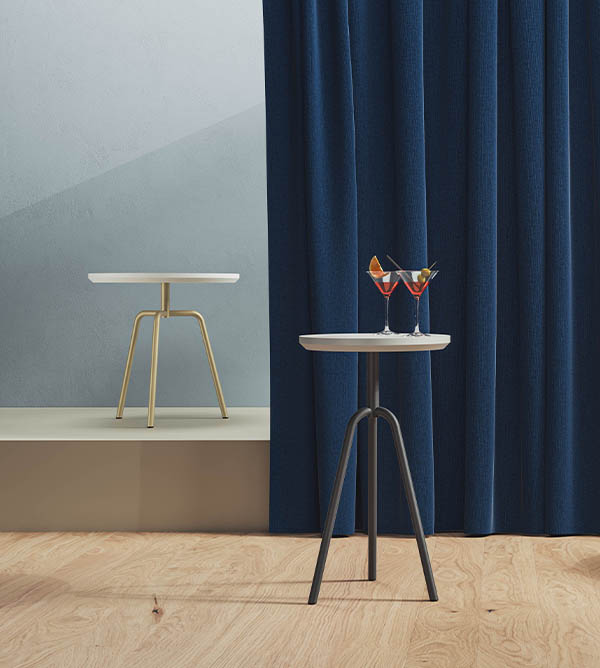 The Scala collection is a tribute to Milan, a city of culture and history, fashion and design capital.

The coffee tables, with their metal frame, complete the collection and are available in three different sizes.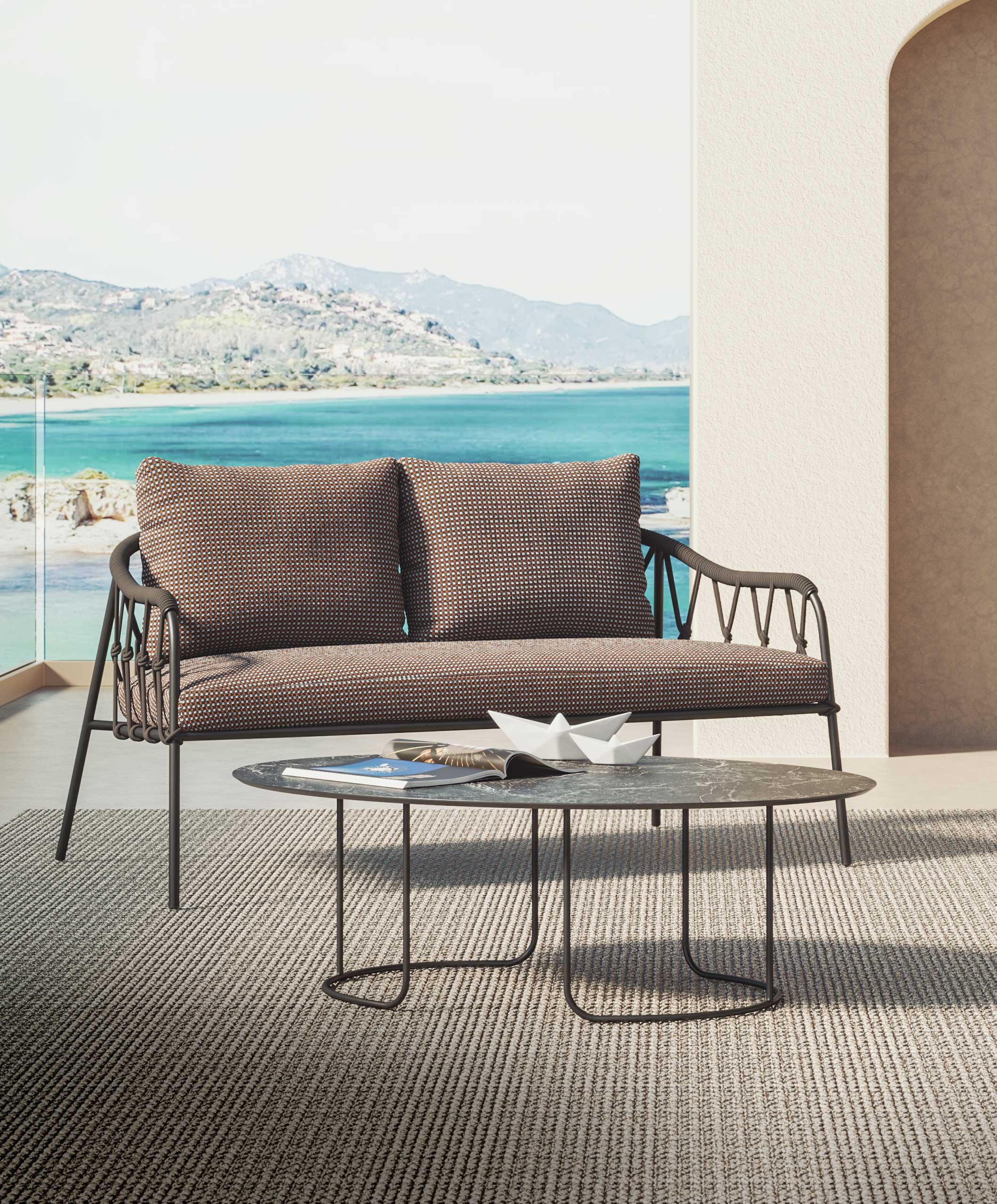 The Scala collection is a tribute to Milan, a city of culture and history, fashion and design capital.
The new coffee table completes a collection characterised by generous shapes and envelpong lines inspired by tailoring with an haute-couture effect. The tops are supported by a light metal frame.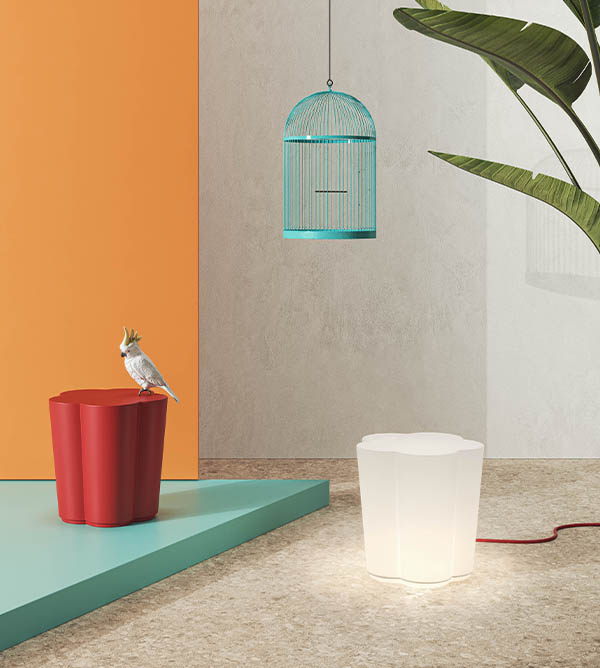 Pepper is an eclectic and multifunctional piece of furniture that can be freely interpreted according to contexts and needs. A practical service table, that becomes an informal stool, and even an outdoor lamp in the version equipped with lighting.
Made of polyethylene in a wide range of colours – from the pepper red that gives its name to the collection, to more neutral shades – it can be used both indoor and outdoor. Pepper is also available
in the upholstered version
in order to become a comfortable seat.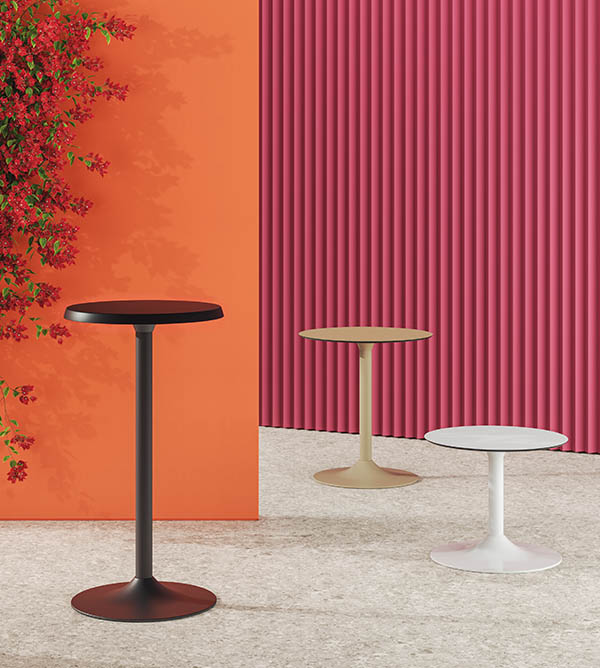 An indoor or outdoor cocktail table, Mojito is characterised
by essential lines and practicality.
The central stem, with a round base, is in painted aluminium, while the round and square tops are available in HPL or resin.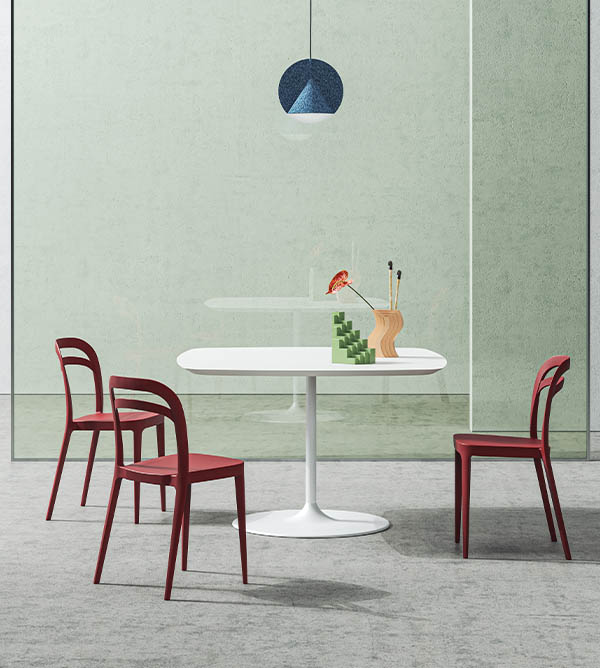 Vintage inspiration, contemporary design.
Malèna is a steel table charcterised by a single or double base with a conical profile, whose shape is obtained with special turning processes. There are several version of the top, with a 45° bevelled profile.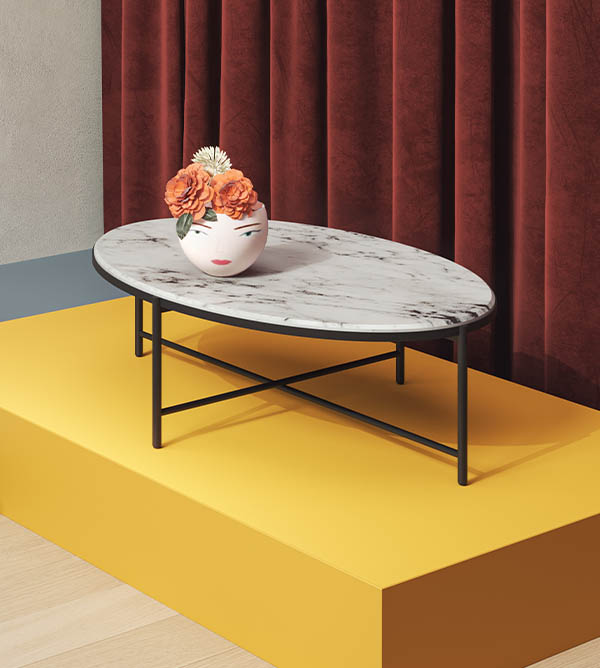 Magenta is a colour, but it is, above all, one of Milan's historical streets, still one of the most quaint. The elegant and refined atmospheres of the Milanese residences in the centre have inspired the collection Magenta coffee tables, made with materials that evoke the 50s and represent a tribute the Golden season for Italian design.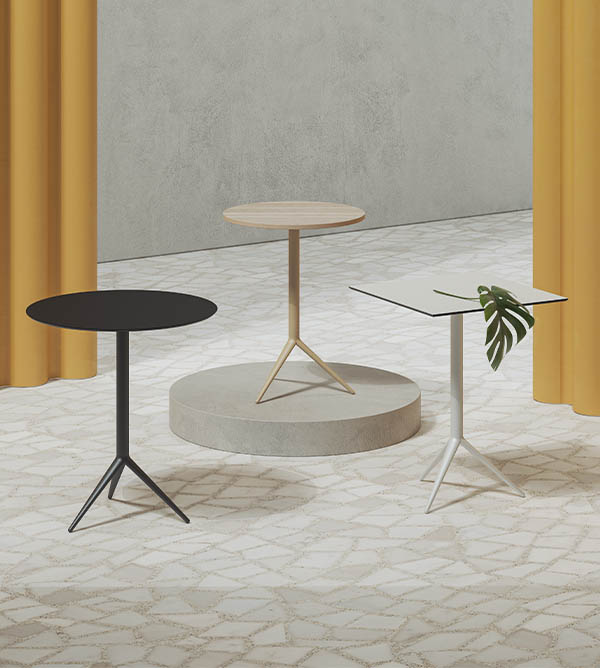 Ciak is a table with a 3-star aluminum base and round or square tilting top, available in a fixed version too.
Available in a range of bright and lively colours, light and functional, it can be used both indoor and outdoor. Quick to open and close, easy to move and to store, Ciak is especially appreciated in contract contexts, but it is also functional in domestic and work spaces.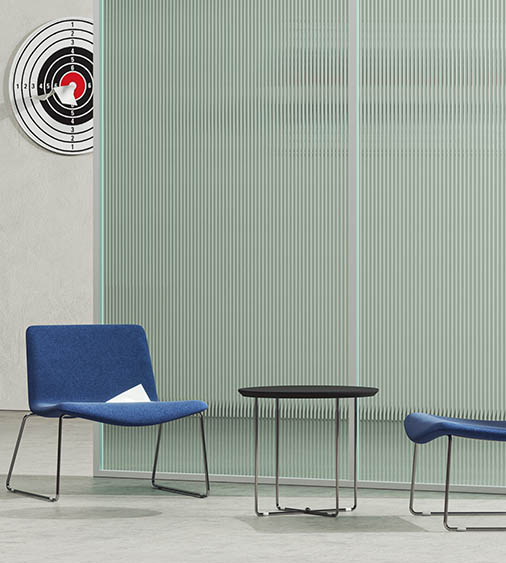 The Amarcord collection is a tribute to modernism.

The coffee table, with its simple and essential design, accompanies the wide and comfortable armchair.